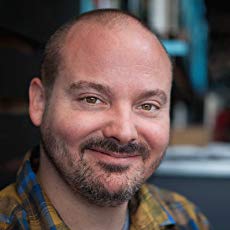 Matt Kahn "Whatever Arises, Love That" on The Erica Glessing Show Podcast #3044
"You are everything this moment is asking you to be" ~ Matt Kahn
Matt Kahn is the author of the best-selling book "Whatever Arises, Love That," published by Sounds True. He is a spiritual teacher, and highly-attuned empathic healer who has become a YouTube sensation with his healing and often humorous videos. His eight million True Divine Nature YouTube channel viewers are finding the support they seek to feel more loved, awakened, and opened to the greatest possibilities in life through the invitation to join the "Love Revolution That Begins with You.." Matt's spontaneous awakening arose out of an out-of-body experience at the age of 8, and through his direct experiences with Ascended Masters and Archangels throughout his life. Enjoy this reprise from The Erica Glessing Show!
www.TrueDivineNature.com
More About Erica Glessing
SEO geek Erica Glessing believes when you tell your story, you change the world. Discover your zone of genius. Glessing is a #1 bestselling author 33X over, and built her company, SEO for Lead Gen, out of the desire to help entrepreneurs and small businesses be seen for their work in the world. With a strategic mindset, an easy laugh, and a creativity that meets geek sensibility, Glessing grew her podcasts to more than 100,000 downloads in 2020 alone and continues to build search engine optimization strategies for companies and influencers globally. "Global and local omnipresence requires discipline, commitment, and creativity," says Glessing. She was originally an award-winning journalist, writing over 5000 articles for California newspapers before she built SEO for Lead Gen. Glessing is an Italian mom of three loud teens, a Corgi Aussi, and two very fat happy kitties. She lives in Northern California. You can find her:
Sponsor
Today's episode was sponsored by SEOforLeadGen.com, an SEO company dedicated to providing SEO and keyword strategy so your business can be seen and heard and generate ample leads to thrive.
Resources
For your own complimentary 90-keyword strategic SEO guide, go here now! KeywordResearchTools.SEOforLeadgen.com