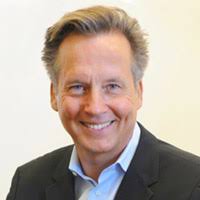 Jeff Spahn "Leadership as Collaboration: Simultaneity" on The Erica Glessing Show Podcast #5008
In this episode, creative and forward thinking leader Jeff Spahn takes us through a new form of leadership the world is greatly craving. A new identity of leadership emerges, one that looks different than leadership in the past. How do we get there? Listen in!
More About Jeff Spahn
Since a rapturous team experience at the age of 16 Jeff has been possessed with understanding the dynamics of collective flow, that group experience of being lifted and guided by an energy beyond the sum of the parts resulting in exponential potential. This passion led him into the highest level of college athletics and academic research with an athletic experience and business degree from the University of Michigan and a doctorate from the University of Chicago. Grounded in over 10 years of executive experience, original research, teaching business graduate students and engaging some of the top leaders in business he has envisioned, design and implemented a new yet proven leadership technology called Simultaneity®. This framework and practice draws upon the diverse disciplines and insights of business and philosophy, arts and athletics, science and spirituality. Since founding Leading Leaders Inc. over 20 years ago Jeff has engaged many of the world's top executives.
Clients include industry leaders Capital Group and Steelcase, among others. Capital Group Companies utilizes The Leading Leaders Practice™ in American Funds Distributers, American Funds Services, and now Capital Bank & Trust Co. Steelcase purchased the intellectual property of Leading Leaders Inc. for their top executive online learning module entitled "Leading Diverse Thinkers." Other clients include Accenture, Motorola Inc., ServiceMaster, FMC Corp., Encova Insurance, Ohio Public Employment Retirement System (OPERS), and Northern Trust. Board memberships have included The Chicago Moving Company, a modern dance enterprise; Omnia Leadership Institute, a nonprofit dedicated to developing urban leaders; and the University of Michigan Ross School of Business Alumni Club of Chicago. Current boards include the startup Prodigii, a new breed of equity firm. One current project includes starting A CEO Education Network at the beckoning of a former CEO client.
Go here for more: https://www.leadingleadersinc.com/