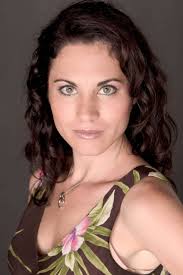 Erica Duran
Erica teaches freedom lifestyle, in a big way, from beautiful places globally. Here's more! https://ericaduran.co/
"If your mindset is not right you are not going to have the energy or the will to do any of those other things... The blueprints work for whoever created the blueprint, it's not gonna necessarily work for you!!" ~ Erica Duran
Erica Duran Is The Business Coach For Modern Online Entrepreneurs and a Freedom Based Luxury Lifestyle Designer. She works with service-based entrepreneurs (like Professional Organizers, Coaches, and Consultants) who are ready to make money doing work they love from anywhere. Erica believes that the one thing this world doesn't need is more burnt out, overwhelmed women entrepreneurs who are baffled by technology and stressed over their never-ending to-do lists. She doesn't believe in formulas or blueprints and instead works with each client to bring out their unique brand essence which makes their competition irrelevant and helps them to build a solid online platform. American Express Small Business Open Forum has dubbed her as "The Productivity Expert for Entrepreneurs".
Thank you to today's sponsors!
Beyond 8 minutes of daily inspiration, every Monday on The Erica Glessing Show, we feature an entrepreneur who is a "Major Rock Star"!